A Step-by-Step Guide to Creating Effective Email Automation Workflows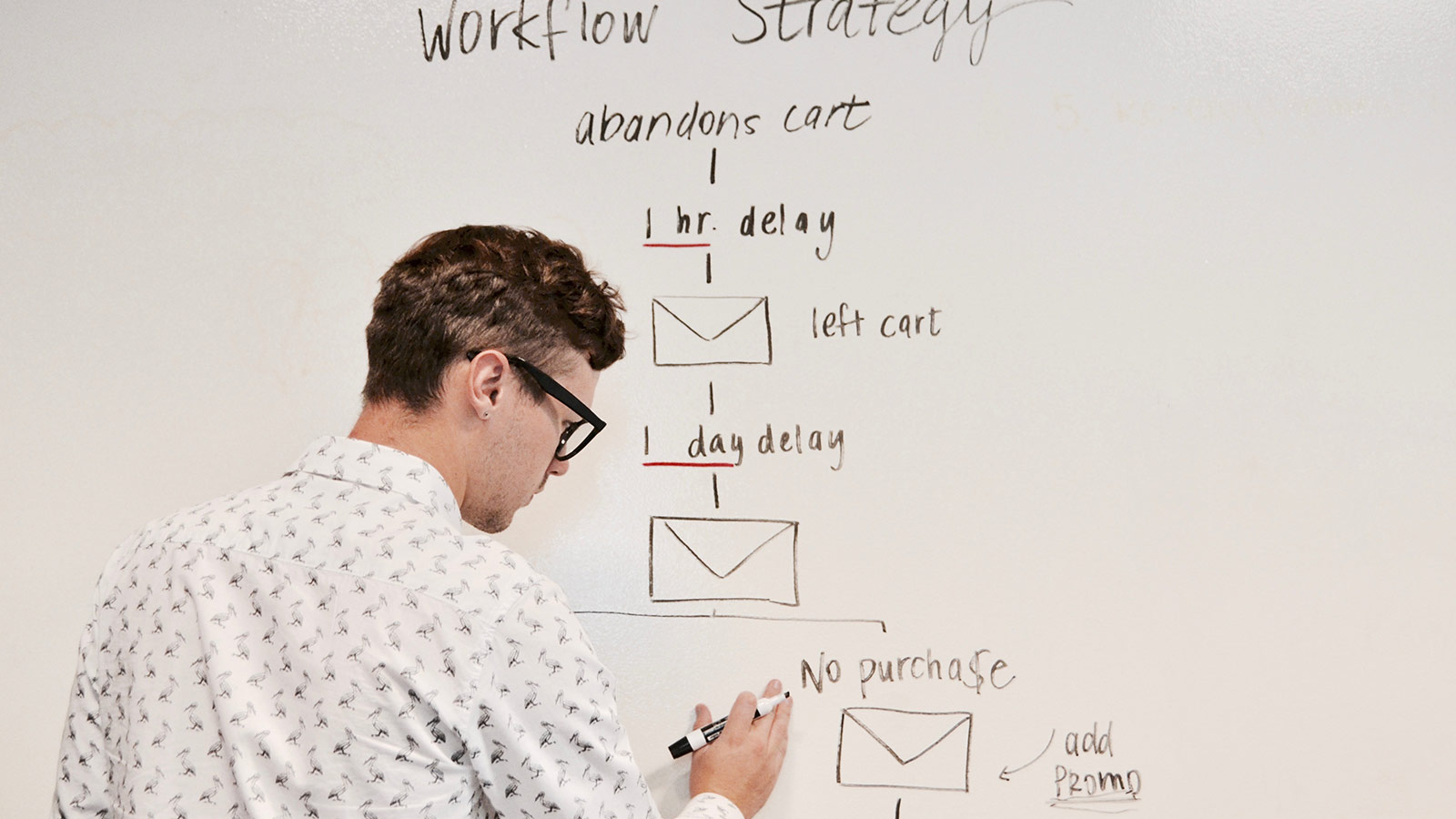 Your contacts can fulfill their purpose and be useful or they can just sit in your marketing database.
If you're not using automated email workflows yet, the chances are that the second scenario is about you because you're missing out on many opportunities to engage your contacts and to nurture new ones.
Forrester found that, the use of marketing automation can increase sales pipeline by 10%, and predicts that spend on automation technology will grow from $11.4 billion to $25.1 billion by 2023.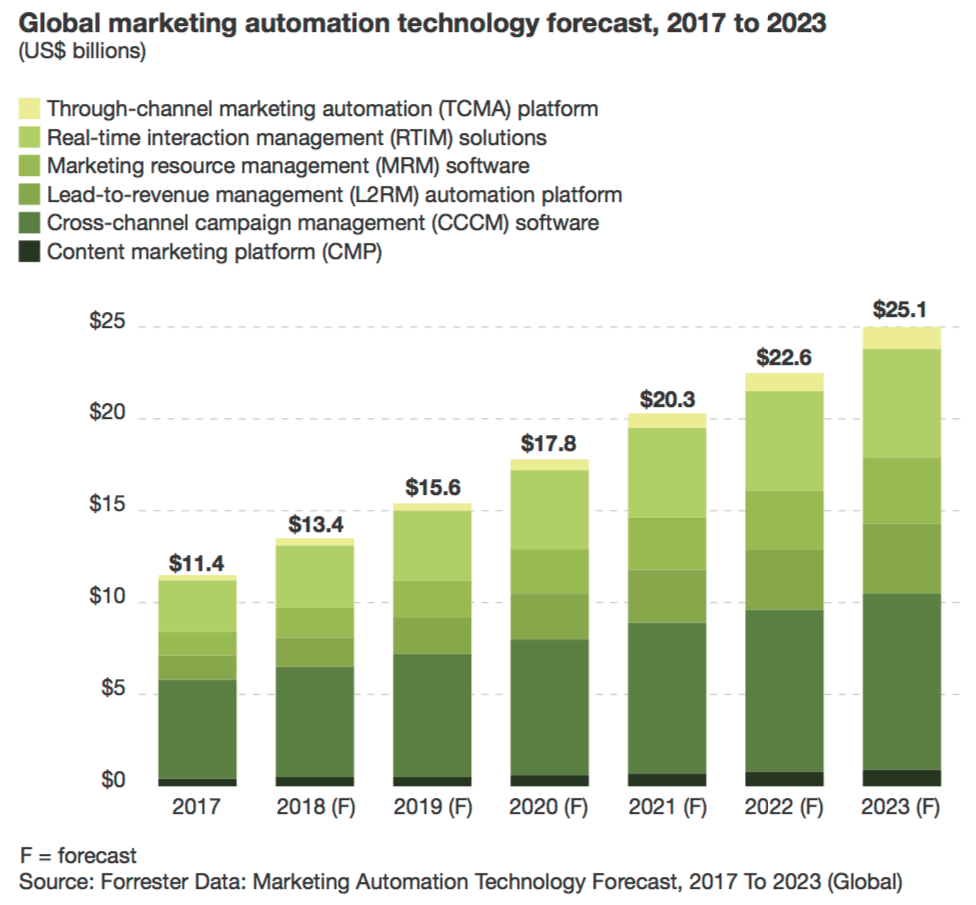 Nurturing campaigns are not the only application of email automation. On one hand, you can convert leads into customers. On the other hand, you can work with the existing customers, encouraging additional purchases, upsells, product adoption, and evangelism. If you want to use your contact database to its best, you should understand how to activate and engage your contacts, and automation workflows can help you.
What Email Automation Is and Why You Need It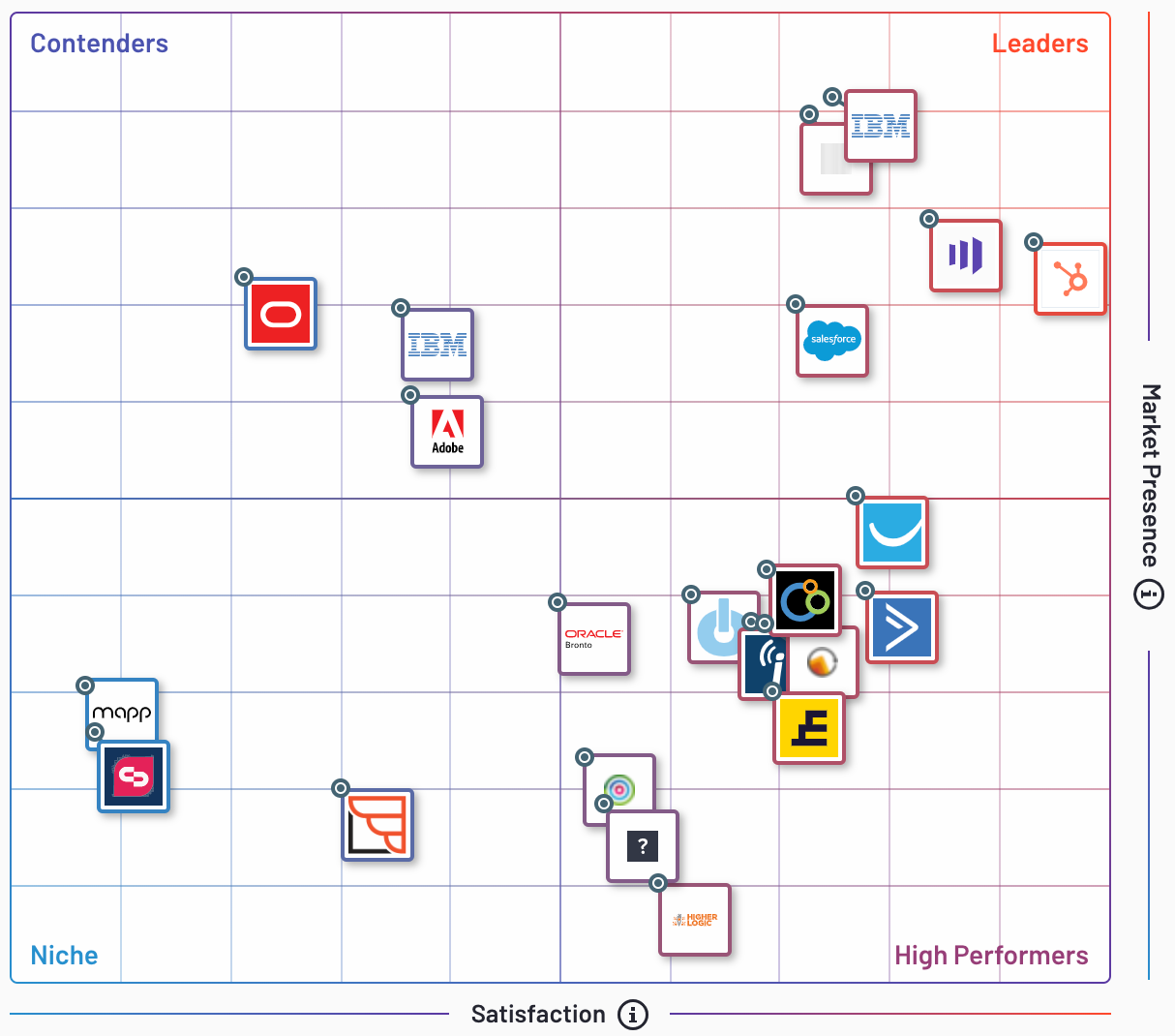 Simply put, email marketing automation is a technology that automatically sets up and manages email campaigns. Thanks to such solutions as MailChimp, HubSpot, ActiveCampaign, Campaign Monitor, etc., you don't need to send emails manually. Email automation allows any business to send emails at the right moment, depending on the customers' actions. You can automate both individual emails and drip campaigns.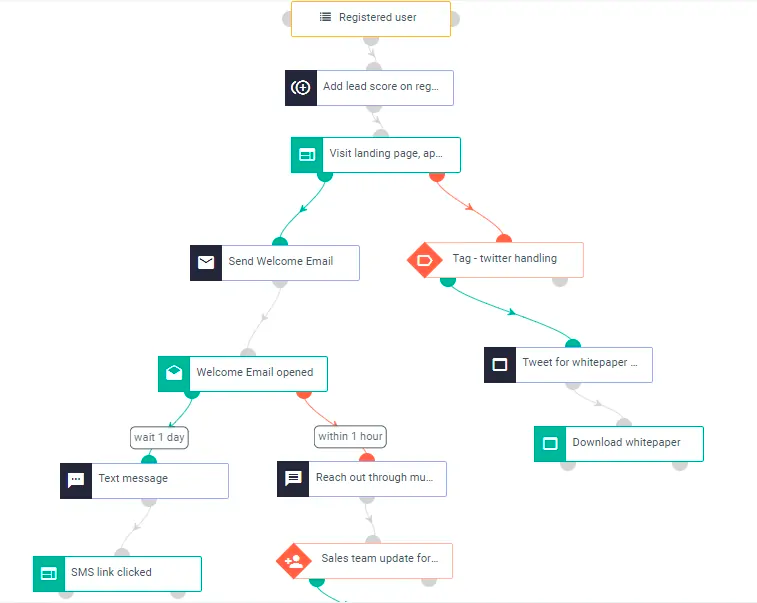 For instance, instead of sending one email during the onboarding process, you can send a series of emails, navigating new customers through the specifics of your product step-by-step. All you have to do is specify the conditions for when certain emails should be sent, and when these conditions are met, your customers will receive emails that you've prepared in advance.
Businesses use automation because it can save a lot of time, money, and other resources. Automation can be used for different tasks associated with a lead or customer lifecycle. Here are just a few things that become possible thanks to marketing automation:
Dynamically changing the content depending on the previous dynamics of engagement
Delivering welcome emails to your subscribers
Triggering certain types of emails based on a customer's behavior
Sending notifications to sales reps when a customer or prospect engages with a certain type of content
According to GetResponse, automated emails demonstrate 11% higher click-through rates and 46% higher open rates. They also allow for better targeting and enable you to eliminate repetitive tasks, focusing on more important projects. In addition, automation minimizes human errors.
Although automation has a little to do with manual labor, it still involves a certain setup process and requires you to use certain tools. Therefore, you should prepare and plan your email automation in advance.
1. Thank you emails

We always ask subscribers to do something for us (sign up for newsletters, answer questions, etc.). In the offline world, it would be polite to return the favor or at least, to say thank you. You can do the same online, as well.
Send automated thank you messages every time your subscribers perform a certain action. You can even go further and express your gratitude by offering a discount code, free delivery, or store credit.
2. Welcome workflow
When a new user signs up, they demonstrate an interest in your brand. It's a new stage in your relationships because a visitor becomes a registered contact, showing clear intent.
Such users are more open to getting relevant marketing messages from you. When your subscribers receive welcome messages, they also demonstrate a 33% higher engagement with the brand.
A welcome workflow usually involves a series of interrelated emails. Introduce yourself in the first email. In the next email, tell more about your products or services so that your subscribers can understand why they need your brand. After that, build trust by sharing testimonials and case studies. Make sure to build human-like conversation so that your subscribers can feel your personal attention.
3. Lead nurturing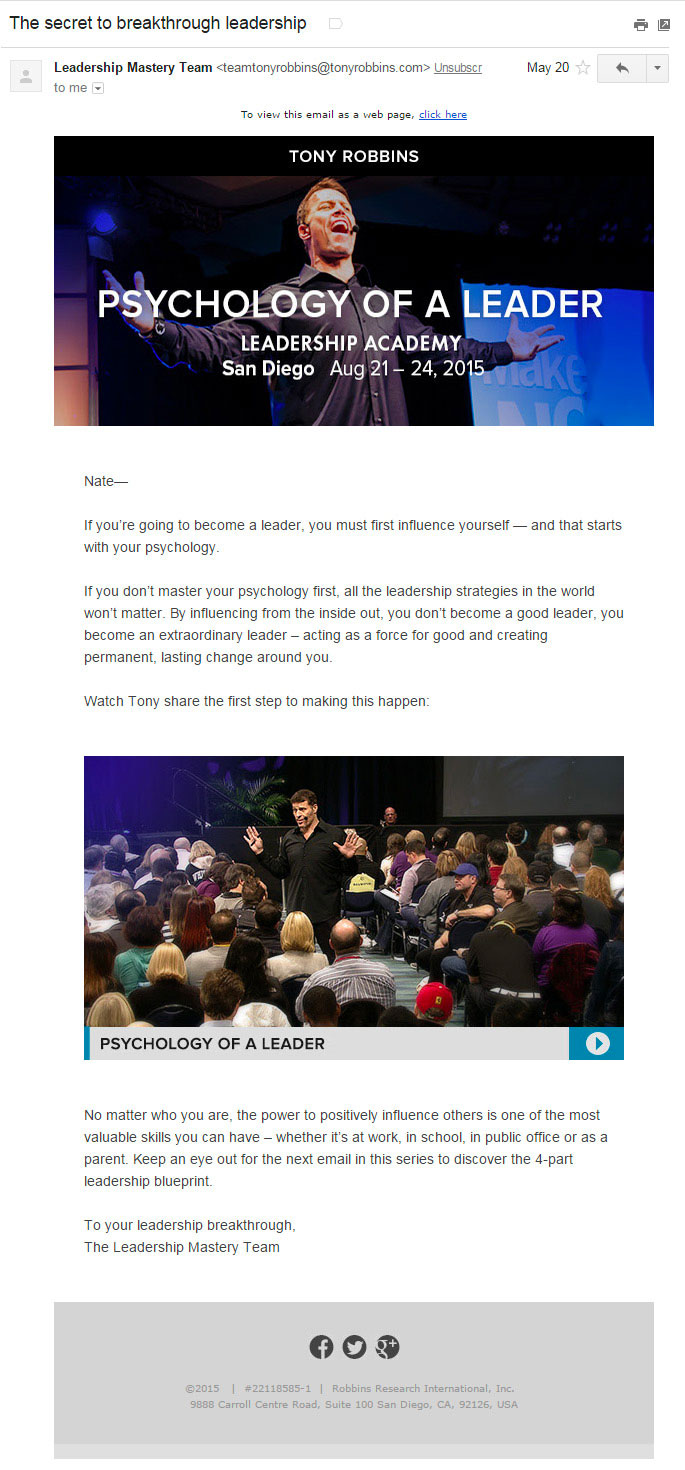 If a potential customer responds to your welcome email or engages with your website, it means that their interest grows compared to the subscribers who received the same emails but didn't take any action. Active subscribers are in the middle of the funnel because they have moved from awareness to interest. What you need to do is lead them to a purchase. Therefore, you should keep them engaged.
In the first email, provide information about the specific product or service your lead is interested in. In the next email, tell more about your experience and qualification. You can also describe different pricing options. After this, you may offer a unique discount and include a strong call to action.
4. Re-engagement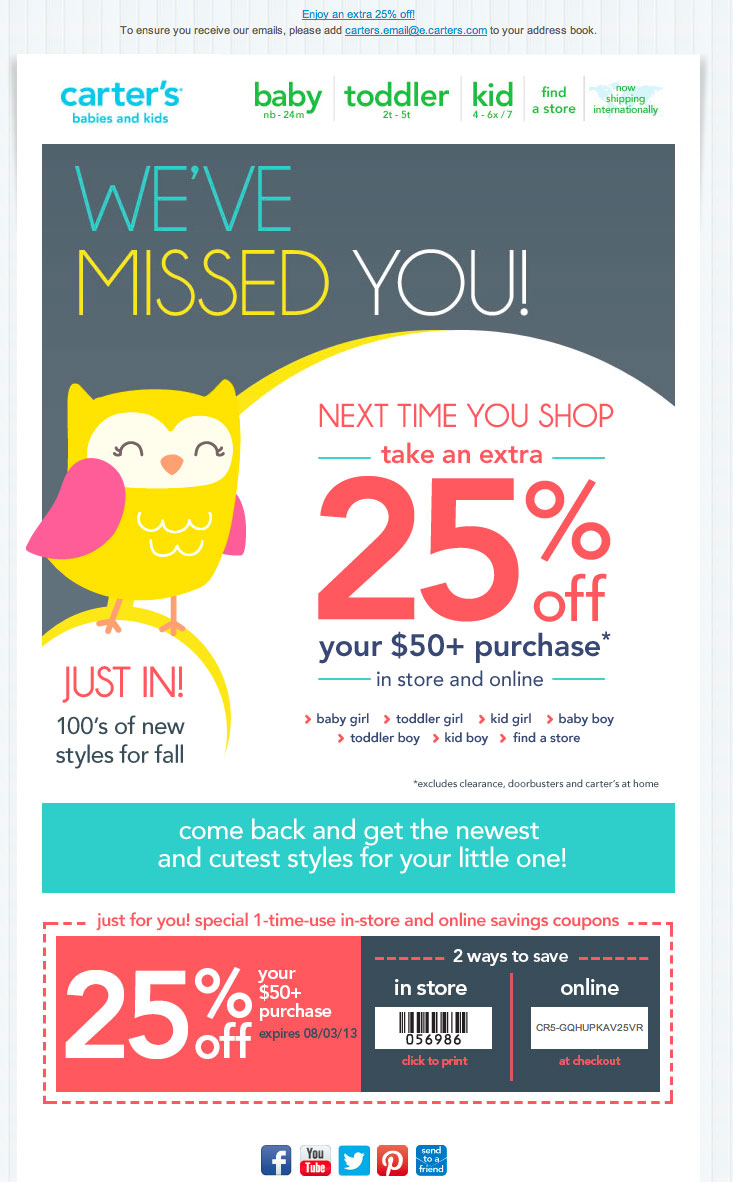 If your contact hasn't opened your emails for a certain period of time, it doesn't mean that you should forget about it because you still have a chance to re-engage with this subscriber. "People may stop interacting with your brand for different reasons. Their interests change, as well as their jobs and locations. Your goal is to remind them why they've found your brand attractive in the first place, while also reinforcing the value of your proposition" explains Jane McEvoy, a digital marketer at College-Writers.
We recommend that you check in with inactive subscribers in three, six, and twelve months. Notify them about your new sales. In addition, you can send birthday emails with a special birthday offer.
You should also try to re-engage these subscribers because inactive contacts have a negative impact on your metrics. Therefore, we suggest that you also provide an unsubscribe link in case these contacts are sure that they don't want to hear from you anymore.
Conclusion
Email marketing automation offers numerous benefits for brands, eliminating repetitive tasks and allowing you to build engagement much more effectively than when working in a manual mode.
The automation workflows described above can increase your conversion rates, delivering the right email at the right time so that you can stay in touch with your contacts. These workflows allow you to build trust and to stand out from your competitors, therefore increasing sales.
Ester Brierley, a competent content creator for College-Writers and occasionally contributes to other educational platforms, knows the secret for balancing freelancing and her full-time job as a QA Engineer in a software outsourcing company. Follow her on Twitter.
Receive email design content like this to your inbox.
No spam. Just related email content.