How To Send HTML Emails In Outlook Office 365 with ContactMonkey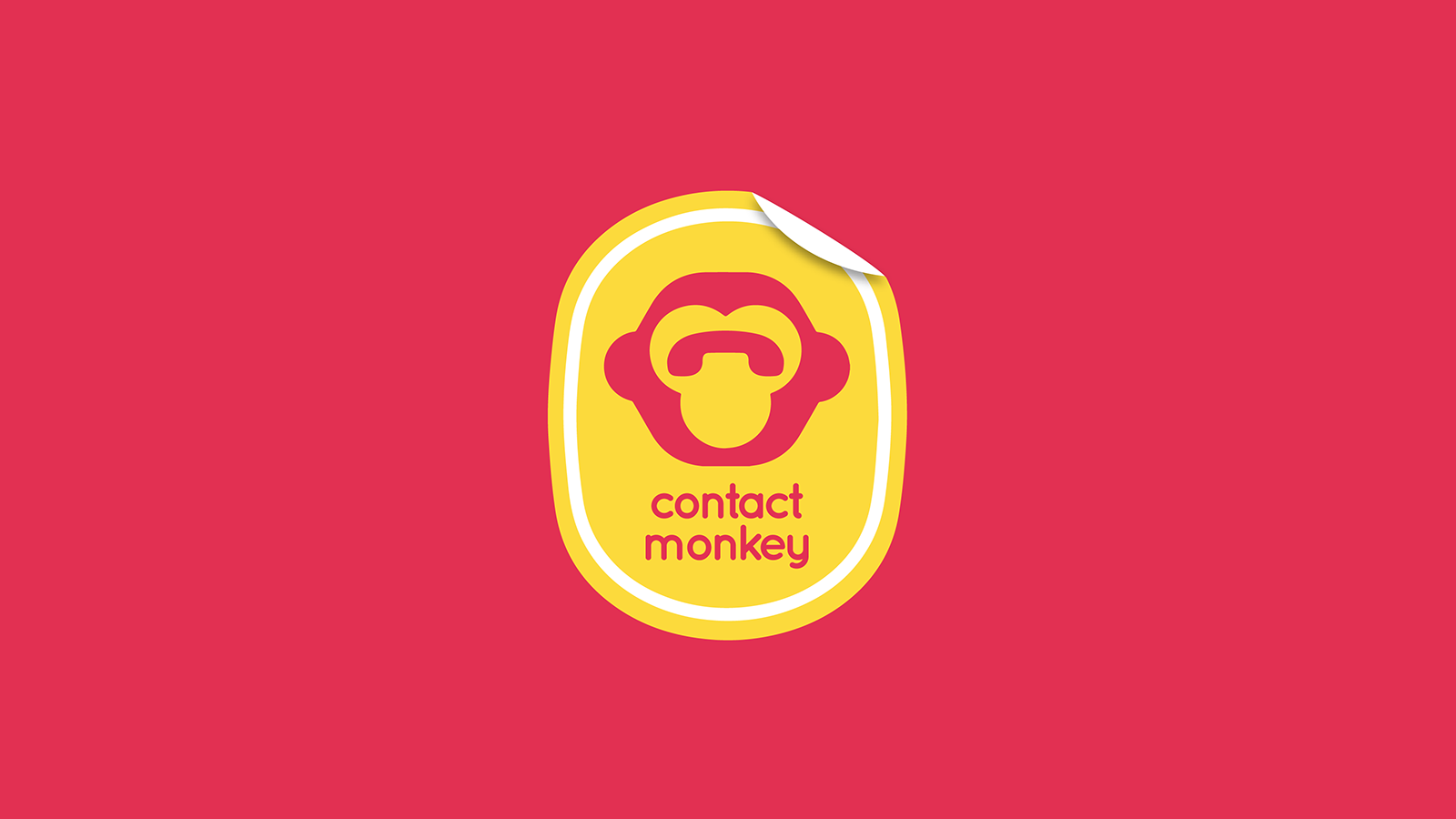 The following is a guest post by Scott Pielsticker, Founder and CEO, ContactMonkey.
ContactMonkey helps improve communication and relationship building in the workplace. With time-saving products for Internal Communications and Sales professionals.
How? We make your life easier with an out-of-the-box solution to email tracking, analyzing and the ability to send beautiful responsive HTML emails without leaving Outlook.
Now we'll explore how you can send responsive HTML emails right from Outlook without having to use 3rd party applications that take you out of Outlook or unreliable workarounds. You know, like inserting HTML as text, or avoiding responsive HTML coding altogether.
The Pains And Setbacks of Using Word Mail Merge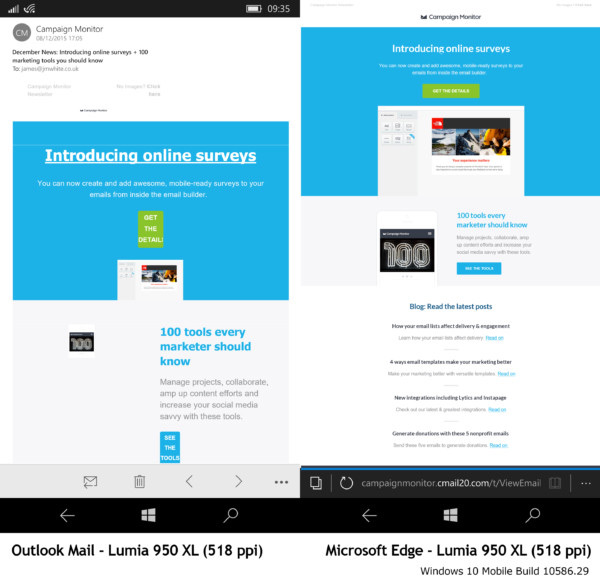 The ContactMonkey tool allows you to send mass emails from Outlook without Word mail merge. Word Mail Merge can sometimes be incredibly painful and counterintuitive to navigate. In our experience with hundreds of internal communicators, the fact that Outlook forces you to open Microsoft Word (and Excel sometimes) is inefficient and clumsy. They might as well throw in Skype, Photoshop and Solitaire while they're at it.
These are some of the added benefits of using our tool over traditional Word Mail Merge:
Stay in Outlook – say goodbye to the counterintuitive act of leaving Outlook for Word to send an Outlook Mail Merge.
Use Distribution Lists – or CSVs. No more opening 2 extra programs just to send email.
Insert HTML – Word/Outlook mess with HTML formatting upon inserting/sending. Now you can even use responsive designs, all within Outlook.
Include attachments – Word doesn't support attachments.
Personalize the body and subject – Word doesn't allow for personalization in subject line.
Bcc to Salesforce – Word doesn't allow this.
Send in the cloud via Office 365 – good riddance to slow/unavailable Outlook during send process.
Track email opens and link clicks – Word doesn't support this.
The ContactMonkey tool is a game changer when it comes to sending HTML emails in Outlook since it gets rid of all the problems Outlook users are more than familiar with: messed up padding around images, background images not showing, random white space between and many more.
On top of that, sending mass emails using the power of the cloud–via Office 365–enables you to set up your mail merge, schedule it to go out whenever you want, and continue working on something else without the fear of your merge crashing – All within Outlook.
Below we'll go over 7 easy steps to send HTML emails from Outlook that render beautifully in all email clients–including Outlook–desktop or mobile. If you haven't downloaded the tool, start your ContactMonkey free trial.
You will only need to connect your ContactMonkey sidebar to your Office 365 account the first time you set it up.
Click the Settings button on your ContactMonkey sidebar.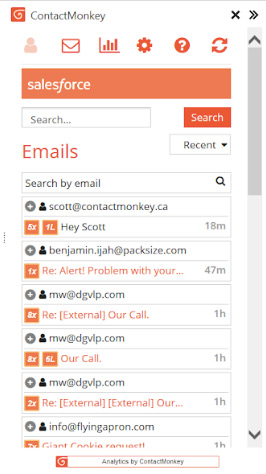 Click "Connect With Outlook" and follow the steps to Authenticate ContactMonkey and Office 365.
Refresh your sidebar and restart Outlook.
Once complete, the "Mail Merge with Office 365" option will become available.

2. Starting Mail Merge
Click on "Mail Merge" and then on "Mail Merge with Office 365" to get started.
An Outlook message window with our Mail Merge tool will pop up.
3. Upload Your HTML email

On your ContactMonkey Ribbon simply click on "Import an HTML File" and select your HTML email.
Click "Open". You'll see in the Body of your message a preview of your HTML email.
P.S. Check out HTMLemail.io for awesome, responsive templates.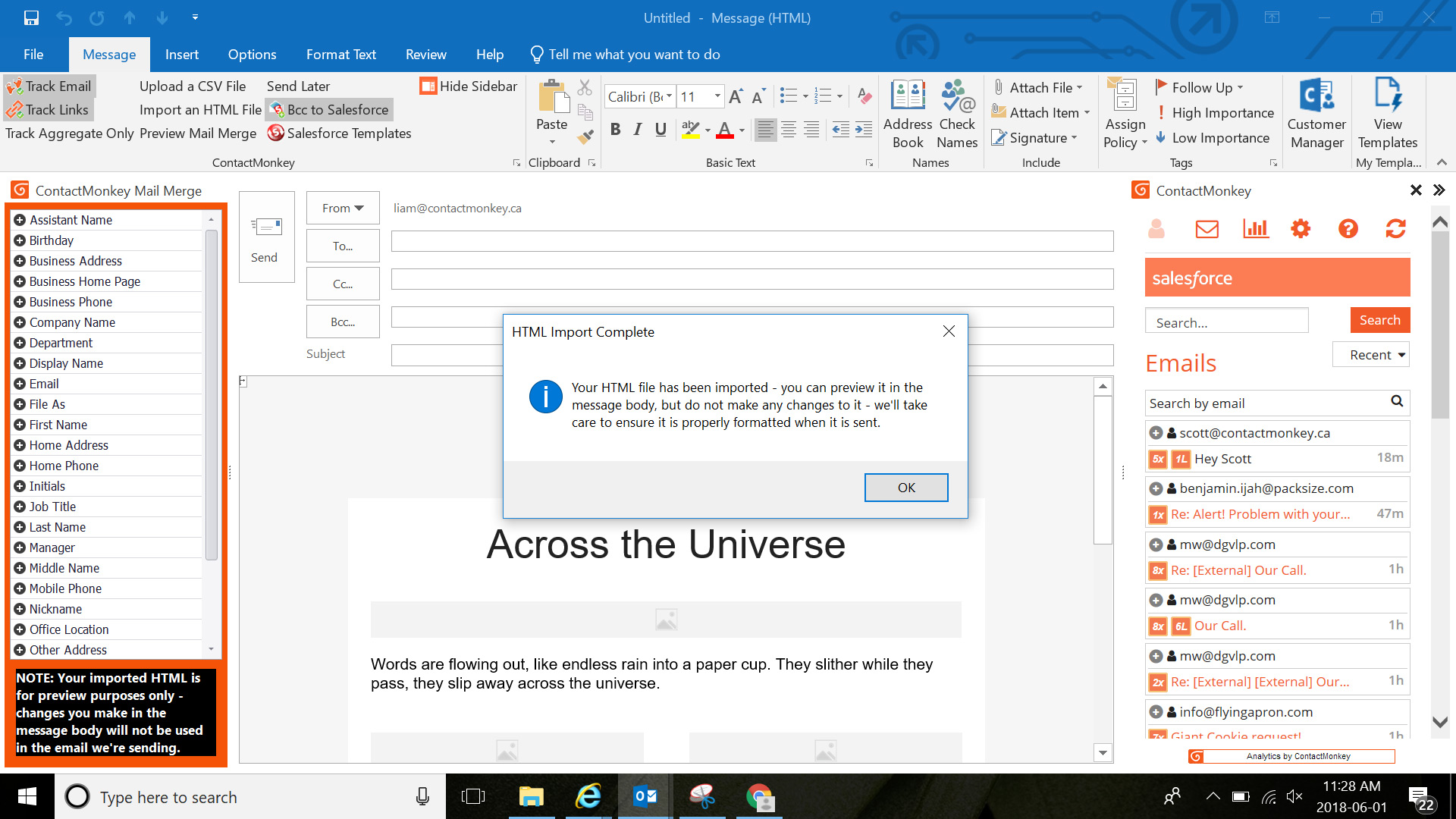 Make sure you're happy with your HTML before uploading. Keep in mind that this is just a preview and as such, any edits you make in the body of the email won't be reflected in the final version of the email, which has been uploaded to the cloud, getting ready to be sent. For that reason, make sure templates are tested, inlined and are ready for production before uploading to Outlook.
4. Choose Your Distribution Lists or Upload a CSV
Since ContactMonkey integrates within Outlook, all of your Outlook functionality remains the same, including selecting a distribution list. We've also made importing a CSV a one-click task.
To select a distribution list: click "To", select your distribution list from the drop down and press "OK".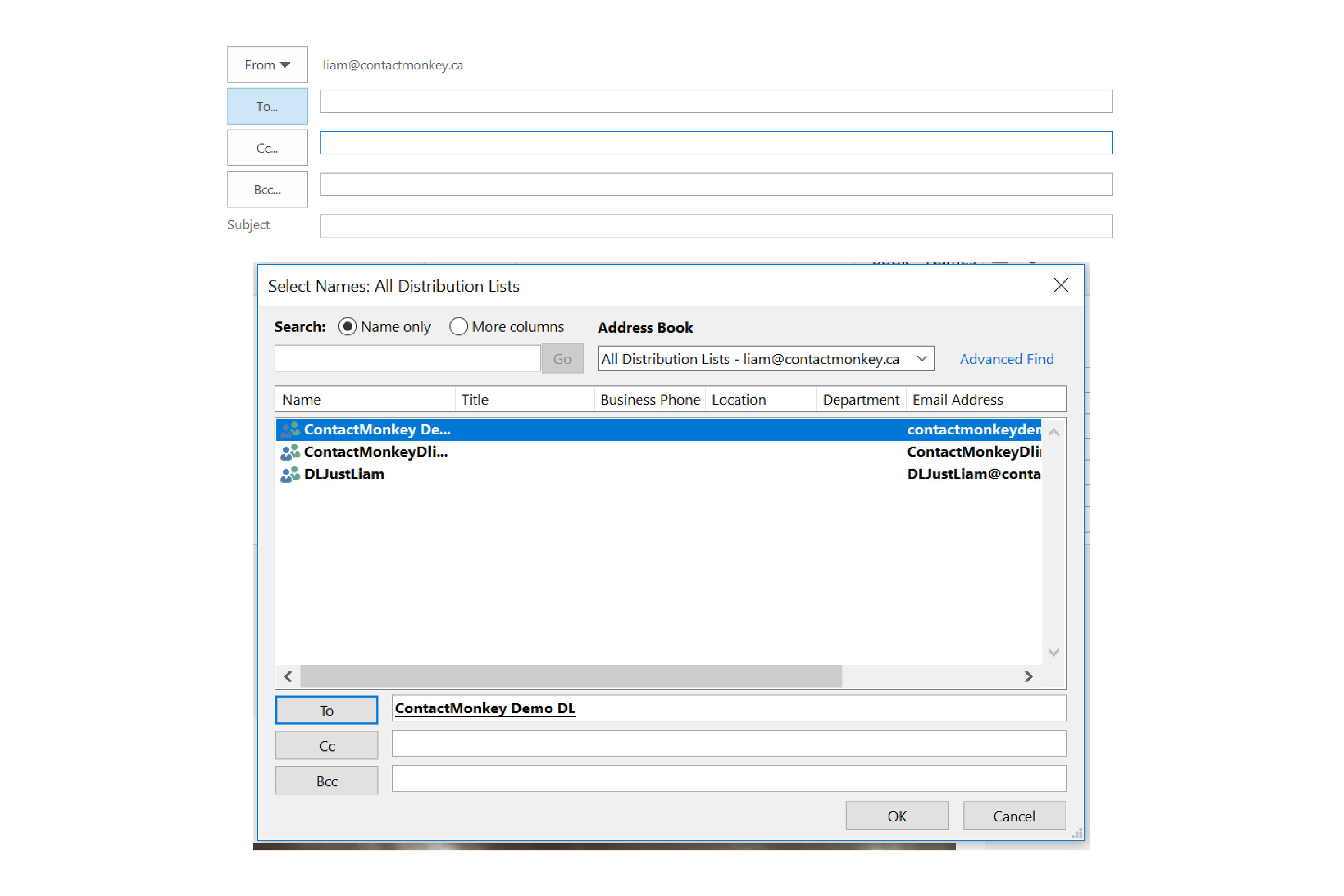 Alternatively, you can also upload a CSV by clicking on "Upload a CSV File" on your ContactMonkey ribbon.

5. Personalize Your Subject Line
Personalization helps drive engagement so we recommend adding a personal touch to your subject line.
On the ContactMonkey Mail Merge Picker (on the left) click and drag any merge field you would like to use into your subject line. (Probably "First Name").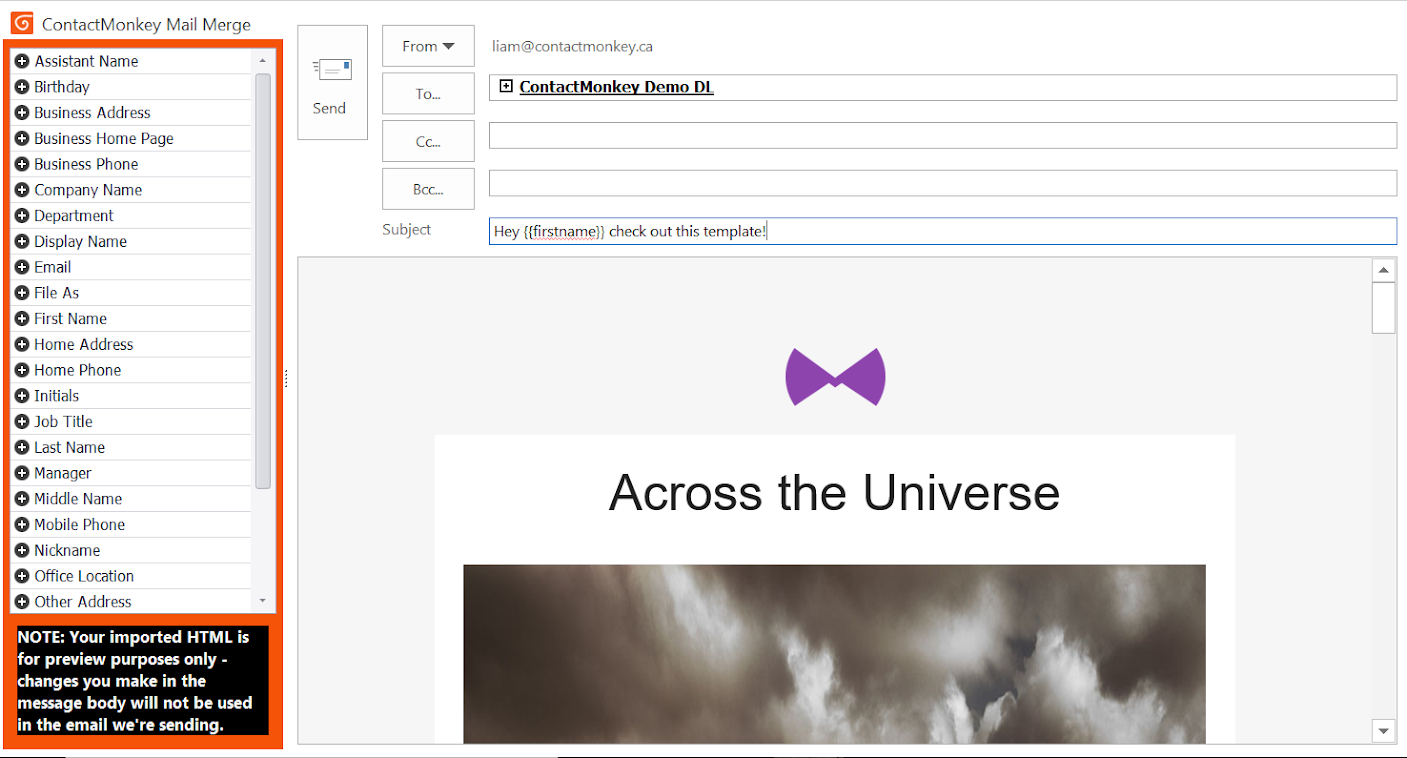 6. Preview And Send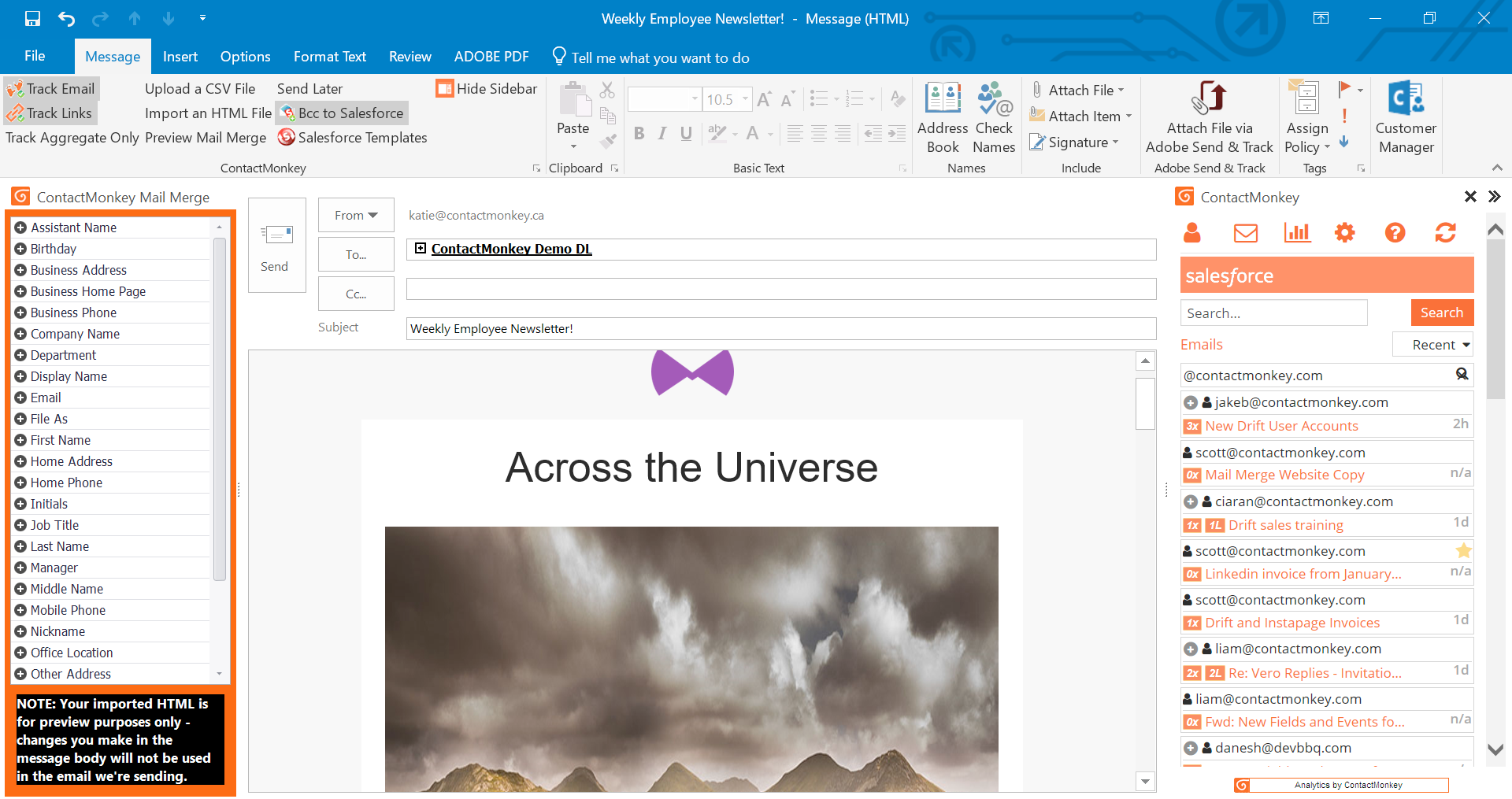 People who don't preview emails are way braver than I am. If you like to live on the edge you don't have to but, if you're a sane person you should preview always.
If you're using mail merge fields, you can preview by clicking on "Preview Mail Merge". A window will pop up showing you whether you've inserted your merge fields correctly.
Green means everything is working properly, red means some information is missing.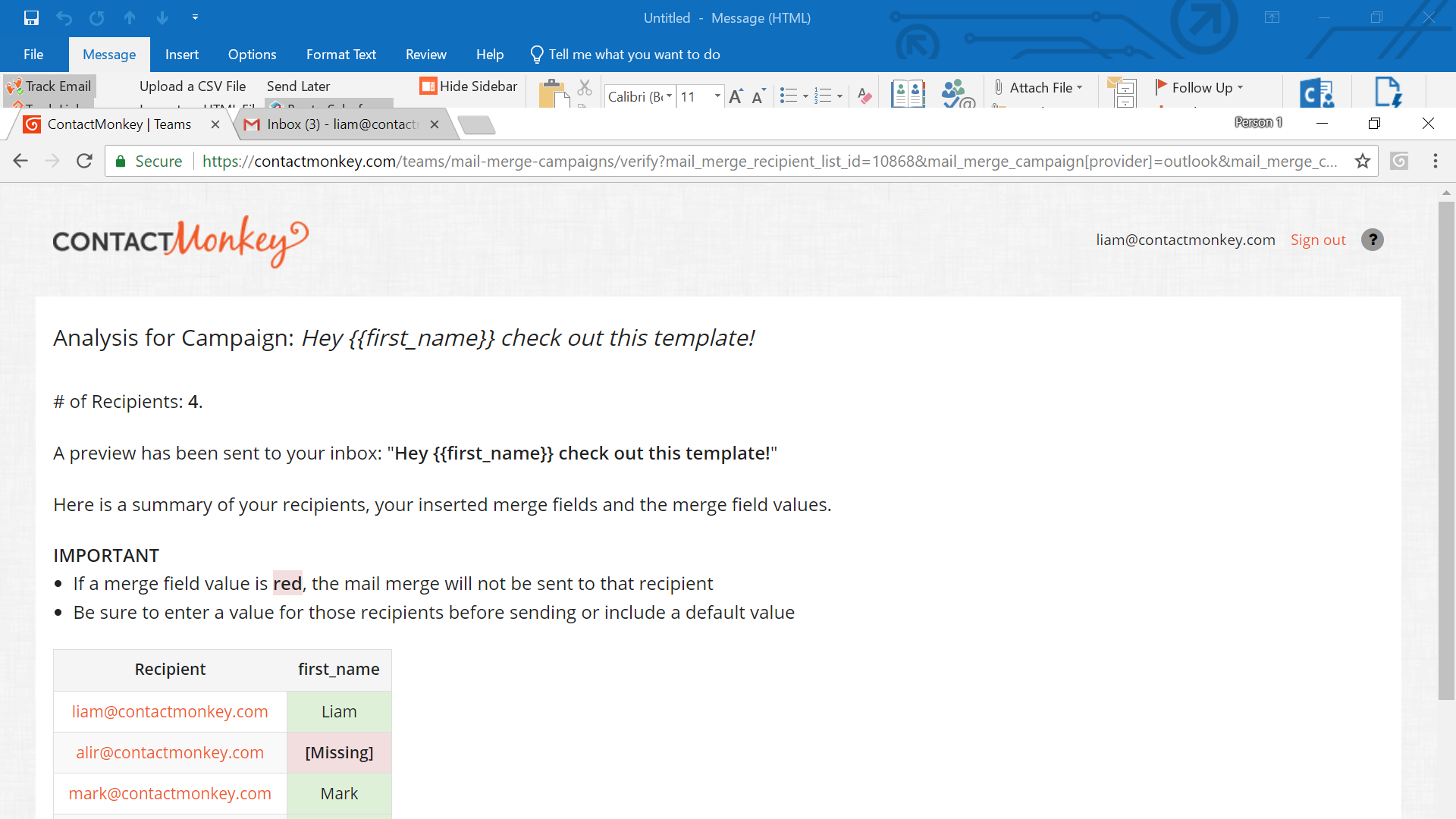 After hitting preview you will also get a preview sent to your email so you can make sure that everything looks right.
After that you can hit send and voila! Your contacts will receive a beautiful HTML email that looks right everywhere – and you didn't even need to leave Outlook to send it.
7. Track, Analyze, Improve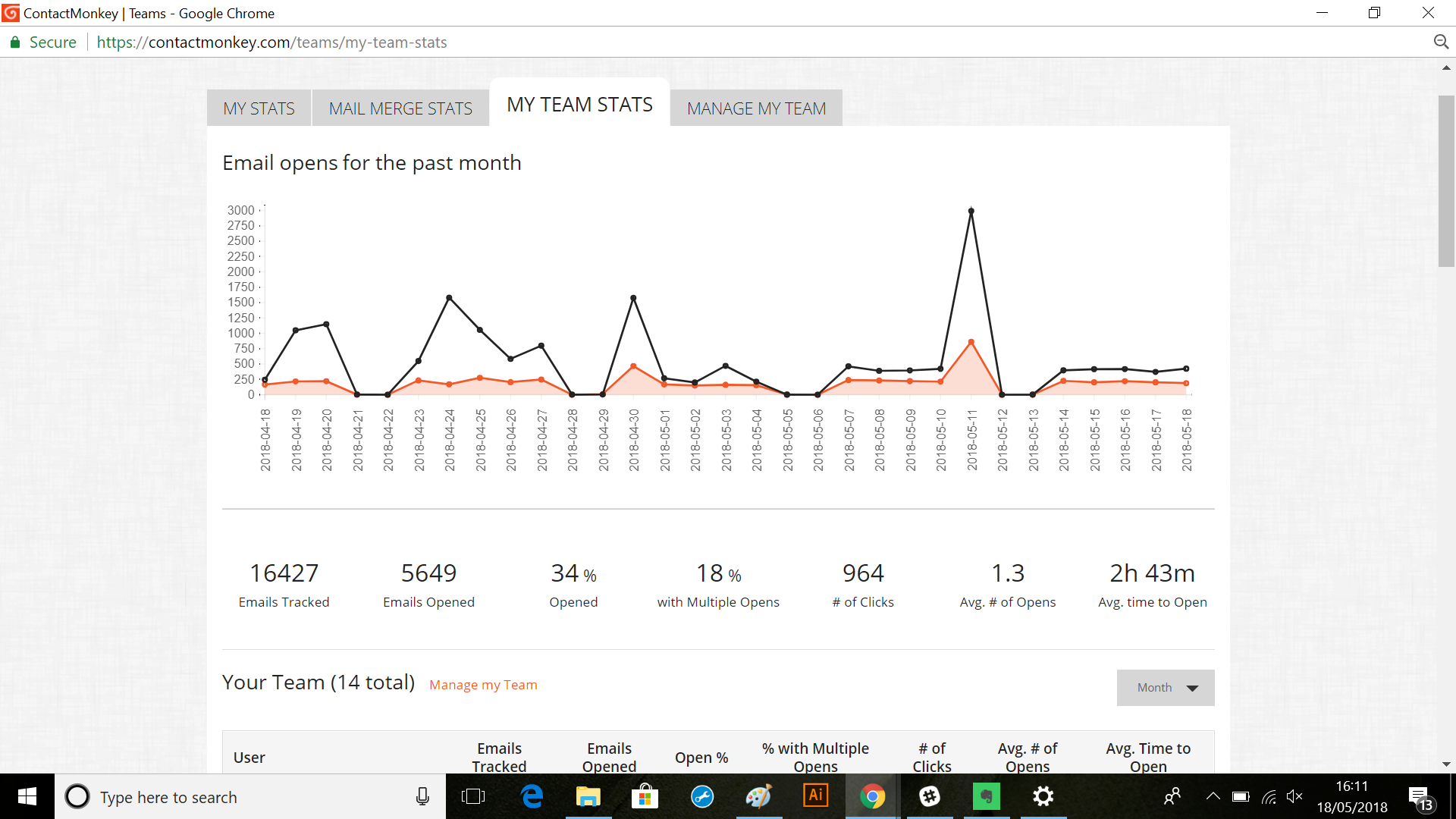 The cool thing about ContactMonkey is how much information you're able to see after you hit send. You can track every email open and link-click in real time. You can also see granular or aggregated stats about your own distribution lists.
With the handy ContactMonkey dashboard you'll get insights to help you adapt email subject lines, links, and sending times for optimal engagement in the future.
For more information on sending HTML emails from Outlook visit ContactMonkey.
Receive email design content like this to your inbox.
No spam. Just related email content.