Send Test HTML Emails to Your Inbox With Our Email Template Manager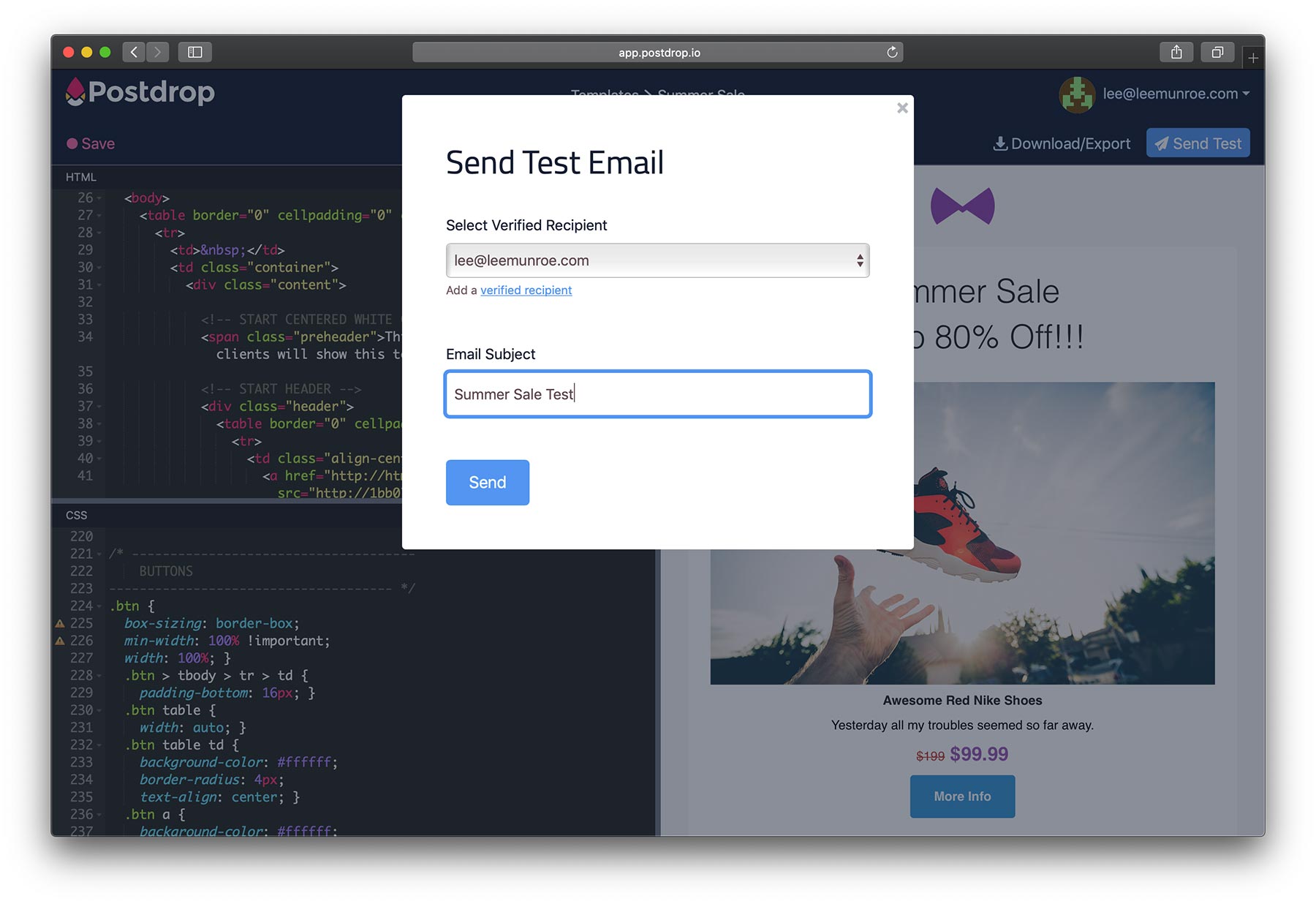 Before you hit send on your campaign, or before you move your email templates in to your codebase or email service provider, it's important to test your HTML emails. Do this by sending it to yourself.
Sign up for our email template manager, Postdrop, to code, store, preview and test your HTML email templates.