15 Tips for writing compelling subject lines with 75 practical examples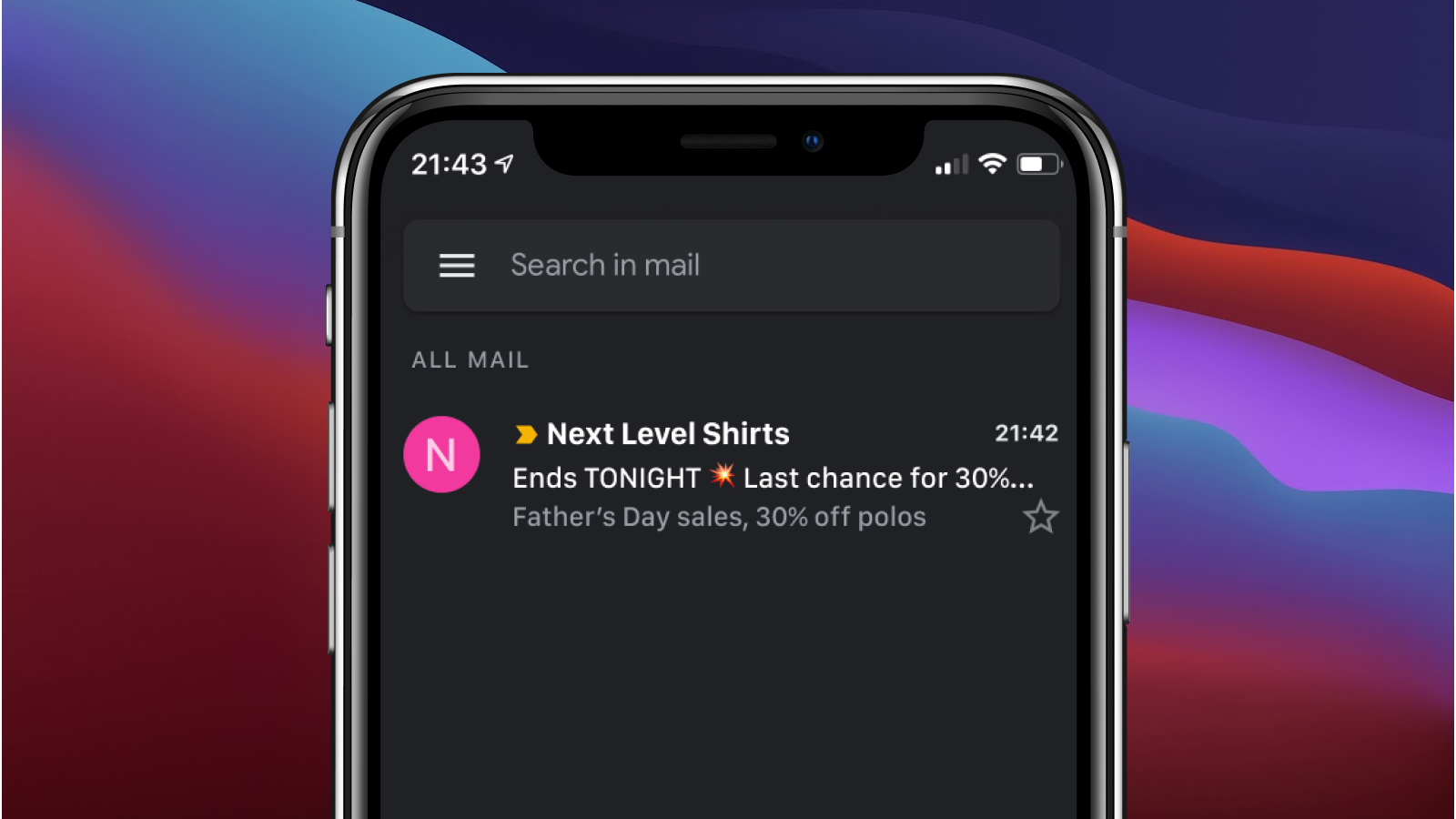 According to Statista, there are over 3.9 billion email users across the globe, and the numbers are expected to grow to 4.3 billion by 2023. Furthermore, the same study also reported that around 293.6 billion emails were sent and received each day.
While some may consider emails as an outdated method of contacting customers, Emarsys reports that around 81% of SMBs still use emails for customer acquisition. Moreover, according to a study by DMA, every $1 you spend on email marketing can offer you an average return of $42.
All of this just literally goes to show just how effective a tool email marketing is to this current day. That is exactly why we would like to share with you some tips that can help you write compelling subject lines for marketing and business-related communications.
How To Write Subject Lines That Convert
1. Use Action-Oriented Verbs

The thing with action-oriented verbs being used in your subject lines is that it actually animates the sentence in a physical or mental state. However, it has also got to do with how you use them to draw a vivid picture in the mind of your readers to grasp their attention.
For example, if you use 'leading a meeting,' then it is pretty obvious that the word due to its overuse and abuse in the past has lost most of its impact. Instead, you could prefer to use 'chaired the meeting' which not only adds more personality but also deviates from the usual boring stuff too.
Examples:
Mark (Date/Day/Time) on Your Calendars!
Stop By My Desk – I Brought in Cupcakes
Read the Insider Report for Business Job Applications
Register Today and Become A Master at Hosting Webinars
Get Help Now to Reach More People Through Your Website
2. Build Up On Curiosity

If you fail to tease your customer through subject lines, then the probability of them clicking on your email naturally falls down. You have to create and generate curiosity to know more to get their attention and clicking open to read through your message.
To be curious about something is human nature, which is why you need to understand your audience and know their interest to create a subject line that piques their interest. Hence you necessarily do not want to give too much away in your subject line, just the right amount that nudges them in the intended direction.
Examples:
Check This Out, Jen
Quick Question, Mark
Steal This Strategy
You're Not Alone
You Won't Believe This Story
3. Conciseness is Best

People are not fond of reading in the first place; it is an undeniable fact, and thinking that they would go through a long subject line is simply horrendous. You need to keep things short, simple, and digestible so that they can grab the gist of it and respond without wasting their time.
There are several people out there that might feel compulsive to look at an unopened email that offers them a subject line that has no ending to it. As a matter of fact, many supervisors in a workplace setting can also get offended if you, as a subordinate, send them an email with a tediously long subject line. Please don't!
Examples:
This is Not a Sale. It's a Celebration!
Stay on the Couch & Save Money
This is What You Have Been Missing
The Wait is Now Over
You Left Your Stuff At Our Place
4. Create a Sense of Importance

If your email subject line isn't displaying anything important that may be considered a topic of interest for your recipients, then chances are slim that they will ever read your email. That is why you always need to make sure that your subject lines have something significant to say to them.
However, it is again the execution that matters since you cannot contradict by writing about something important and not making it concise as well. Writing subject lines is an art; you need to tick off all the boxes within a reasonable amount of space, not too little and definitely not too much.
Examples:
3 days until (conference)(Let's talk)
Just (number) seat left for (training)
Next Week Only – Watch Me (do something) Live
You Should Sleep on Big Decisions
Offer Ends in (number of days) – Trust Your Instincts
5. Dishing Out Exciting Offers

To excite the recipient and be the bearer of good news should always be the intention of any company that wants to market their products and services. Otherwise, nobody would be least interested to hear about a documentary or brief about a monotonous finding regarding something truly mundane and disappointing.
The idea is to get them excited with a subject line that feeds their craving to know more and find out more. Once you have their attention and get them excited, it is a predominant factor that the chance of them clicking on your email improves by a lot.
Examples:
Your 7-Figure Plan is here!
Your Discount is Ready – Coupon Attached
Double Your Bonus (today/specific date )
Tonight A Denim Lover's Dream Comes True
You Are Missing Out on Points
6. Humor & Pun Intended

Humor is always appreciated, but again it can be a double-edged sword if you begin to be careless with the choice of words and putting out meanings that can actually offend someone. Hence a necessary precaution has to be advised before you use puns and other gimmicks into your subject line.
Always use humor that is universally acceptable and indefinitely doesn't discriminate against anyone. Your aim is to make them laugh and have a smile on their face when they see your email rather than make them feel agitated or profoundly feel thwarted by your style of communication.
Examples:
Swipe Right on Us
Mom's Gonna Love This
You Have This in Common With Steve Jobs
Dad Jokes. I've got 'em.
You can't buy this on Amazon
7. Keep It Original

There are a lot of times when companies during desperate times try to get the attention of their customers and future prospects by writing absolutely unrealistic things in their email's subject lines. Not only does falsehood disintegrate their credibility in front of their clientele, but it can also result in them losing their respect in front of their customers.
Hence it goes without saying that you should always refrain from blurting out plain lies in your subject lines as this would get you in more trouble than ever. Stick to being honest at all times, and this will eventually help you, in the long run, to build up your trustworthiness in the eyes of your selected audiences. You can also find uniqueness used by other service providers. Like for instance, many professional high-quality yet cheap essay service providers use it to ease tension and break the ice with an old customer.
Examples:
Uh-oh, Your Prescription is Expiring
The Deals That Make Us Proud – Best of Groupon
Buffer has been hacked – here is what's going on
Cool Freebie Alert! 15 Gifts, You Pick 5!
Where to Drink Beer Right Now
8. Make Them Feel Special

No matter what services and products we use, it is always the experience that can make us remember and retain a brand in our minds. It's like going to a restaurant to get your favorite meal, but the wait staff drives you nuts, which can eventually result in you not going to that restaurant at all.
What we are trying to say is that even if your products and offers are not up to the mark, but you make people feel special whenever you come into contact with them, then they will remember you. Your subject line needs to deliver that edge, make them feel at ease, and tell them how special you are to them, some kind words can go a lot further and help you build long-lasting relationships.
Examples:
Rock the Color of the Year
Products That Would Make Even Celebs Envious
Best Car Picks – Just for You!
Your Twitter Followers Would Be Delighted
Tips to Make You a Virtuoso at Entrepreneurship
9. Numbers for Greater Impact

It is a well-known fact that one sure-fire way to get your audiences' attention is by relaying meaningful numbers in your communication. This implies that you represent them with factual information that carries immeasurable value for them, and it also further adds to your overall appeal.
Research is important in business as it offers you fascinating insights to propel yourself ahead of the competition. Likewise, if your subject lines for your email present valuable information with the help of numbers, as anyone would expect, you are able to leave a lasting impact on them.
Examples:
7 Secrets That Can Make Your Business Successful
17 Reasons Why People Are Joining Us
Your First 1,000 Subscribers & How to Get Them
97.3% of Individuals Said Yes
8 Deadly Sales Mistakes You Can Avoid
10. Personalization

Nowadays, with the advent of technology and how the internet has progressively integrated with our everyday lives, people are more aware and thus would like to see you try your level best. Customers nowadays are looking forward to more personalized services than ever before.
Personalizing not only the subject lines but also the entire email is therefore considered a positive reflection on how you deal with your esteemed and valued customers. It doesn't have to be much but enough to make them understand that you care for them and their preferences.
Examples:
Thomas, Your Home Needs these Fixes
Hey Jonathan! Care for a Free Meal?
[Mutual Contact] mentioned You
Hey Mark, We Met At a [Conference]
Your comments on [social post] were insightful
11. Questions that Oblige

At times it is our inquisitive nature that can get the best of us. People like to question and challenge themselves to see just how far they know about how things work. You can play with this trait by presenting a useful and helpful question of your own and mention it in the subject line of your email.
This will again build upon their curiosity that is mentioned above and will help you get more favorable responses. Presenting them with a question that you would like to answer for them once they read through your mail is a great idea, but make sure that this tactic is used adequately without any inappropriateness.
Examples:
Is this the hottest career in marketing?
? Free (Cool!) Clothes Alert?
Why Your Website is Running Low on Traffic?
Do You Know Where to Get The Best Meal Prices?
What is the best family car of 2020?
12. Relevance & Timeliness

Having a keen outlook towards on-going and current trends can also give you and your business the edge to ignite sparks in the mind of your customers. The more relevant your marketing style is for a selected audience, the better results you would be able to generate through your efforts.
On the other hand, it is also important that you keep your email replies prompt. In the case of an order confirmation, a welcome email, and other types of responses, they should all be well-timed. The more you delay, the lesser of a window you will have to strike when the iron is hot.
Examples:
8 hours before the deal runs out
These Trends Are Hitting Big at the Market
Your Business Needs AI and Here is How
Athleisure That is Making Waves in the Fashion Industry
Get These Insights Now Before Everyone Else Joins the Bandwagon
13. Showcasing Urgency

There are times where you can play with words to impart urgency in your audiences, and this could get them to act spontaneously towards your desired outcomes. For instance, the word "Limited Time Offer" is often used to tell readers that a certain package or deal is only available for a short period, and if they want to avail that offer, then they need to act quickly.
Similarly, terms like "breaking news" and "important alert" can also showcase that the matter that you need to discuss with them is quite urgent. Some of the times companies may even induce fear to get customers to respond; however, we digress on that line of action as no one should disrespect their customers like that.
Examples:
Important Alert – How Your Social Media is Being Tracked
Breaking News – Scientists Proclaim A Cure for Corona
The Best Deal in Town – Are You In or Out?
Limited Stock – Order Now!
Last Chance to Get Your Discount
14. Tell a Story

A strong narrative in your subject line can also spark the needed interest in your clients to have them clicking your email open. You need to capture the attention from the word go and may refer to an incident that they may be interested in reading its complete detail.
We all like a bit of drama in our lives; that is how fake news media make millions of dollars in cash by spicing things up a bit more than they actually are. However, we strongly recommend you to stick with an actual series of events as they too can be at times too darn interesting to simply pass by without giving a second look.
Examples:
Ready This Story About a Coffee Shop's Success
This is How Samantha Opened Her New Spa
From a Pizza Delivery Boy to a Restaurant Owner – True Story
A Forex Trader's Tale from Hardships to Triumph
How I Took My Website to 1 Million Subscribers
15. Use Familiarity

By far, we hope that you are getting the gist of what we have covered, and as an ending, not we would like to share with you the final tip for writing compelling subject lines. This one focuses on your past connections, engagements, and interaction with a customer that your business is familiar with.
Using a familiar set of voice or tone can actually help you bypass the protective shield or layers everyone has. It is almost like when two fellow acquaintances meet, where there are no needs for introductions. In fact, we directly jump to more active conversations and sharing of information as we have been living with them this whole time.
Examples:
Hey Peter, You Left Things in Your Cart
Lui, Did Your Order The Same Item Twice?
Joan Someone Just Tired to Tap into Your Account [Ignore if this was you]
We Know You Love Apple Products – Here Are Some Discounts
You Package is Ready for Shipping
Conclusion
Writing compelling emails and their subject lines is nothing less of an art form, but with proper guidance and practice, you can break it down to its technicalities for better results. However, there have to be set parameters that you need to implement in place so that certain moral values and ethical aspects of things are always taken care of by your marketing teams.
Hopefully, the above mentioned tips will offer you a range of options to play with when sending out your newest batch of emails to your customers.
Author Bio
Melissa Calvert is an IT Specialist who is currently working as an Academic Writer at Crowd Writer, where higher education students can acquire professionals for their "do my essay" needs from experts specializing in the field of study. During her free time, she likes to explore nature and travel to exotic destinations.
Receive email design content like this to your inbox.
No spam. Just related email content.